Thank you for your interest in the Creating High Energy Web Sites & PR Materials affiliates program. To become an affiliate, click the sign-up button below to access our affiliates application form.
We offer:
Payouts are distributed once your affiliate commission reaches $50. Payouts are sent only on the first of each month to those affiliates whose commissions due total is $50 or more.
Please note: all affiliate sign-up requests are reviewed by our staff prior to approval. To better serve all of our affiliates, we're committed to maintaining quality standards, a solid reputation and positive recognition and acceptance of our products and services. For this reason, we can only consider requests which include the URL on which our affiliate link will be placed. Affiliate applications not containing this information will be automatically declined.

---
Webmaster:

Below are banner graphics hosted on our server, which are available to approved affiliates for use in referring customers.
Text ads are also provided, for E-mail newsletter and eZines
. You can find these and other useful tools by logging in to our Affiliate Resource Center after your affiliate application has been approved. You will also have access to other affiliate programs offered by Dr. Jerry V. Teplitz when you
Log In
.
Banner #1:


234 x 60
Banner #2:


120 x 60
Banner #3: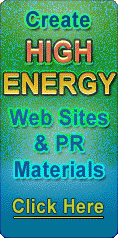 120 x 240
---
Questions?
Contact our